GHS is honoured to be partnering with Eurostars Hotels, a collection of culturally exceptional, state-of-the-art urban establishments, strategically located in cities' historical centres or financial districts in the main Spanish destinations, as well as in top international destinations.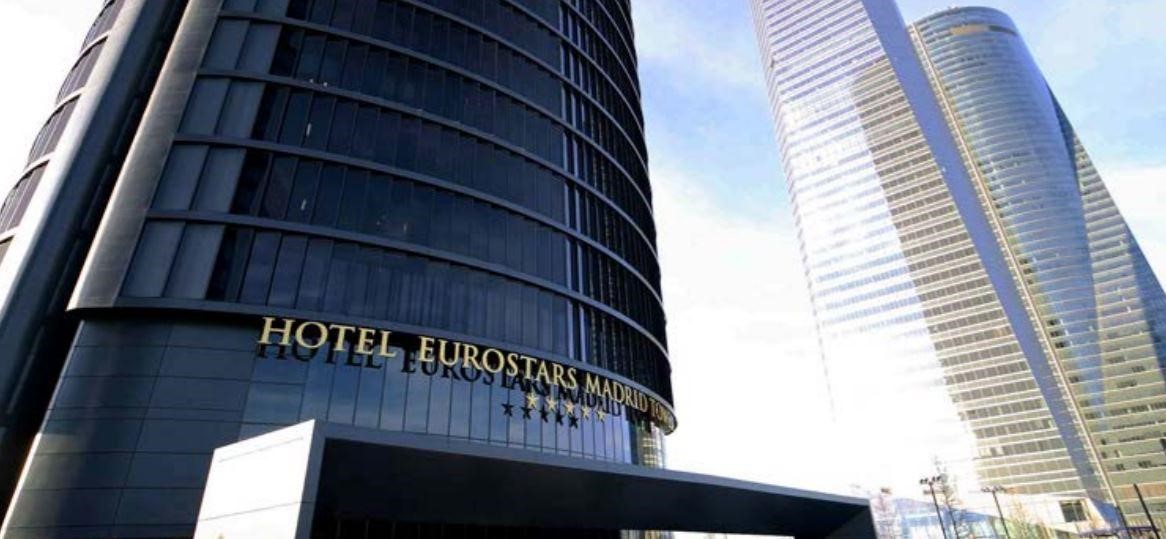 Hotel
Eurostars
Madrid Tower - Exterior
Eurostars
Hotels diverse collection all feature unique characteristics, from active urban properties to relaxing spa retreats, but what they all have in common is their exquisite quality service.
One of the largest hotel chains in Spain, Eurostars Hotels is partnering nine of their Spanish properties with GHS: Eurostars Gran Marina in Barcelona, Eurostars Madrid Tower and Eurostars Suites Mirasierra in Madrid, Eurostars Torre Sevilla, Seville, Eurostars Real Santander, Santander, Eurostars Isla de la Toja, Pontevedra, Eurostars Boston, Zaragoza and Eurostars Palacio de Buenavista, Toledo. Along with these nine Spanish properties, GHS are further welcoming Eurostars Roma Aeterna and Eurostars Hotel Excelsior in Italy, Eurostars Panama City, Panama, Eurostars Oasis Plaza Figueira da Foz, Portugal and Eurostars Langford Miami and Eurostars Wall Street New York in the United States, rising to five international destinations represented by GHS.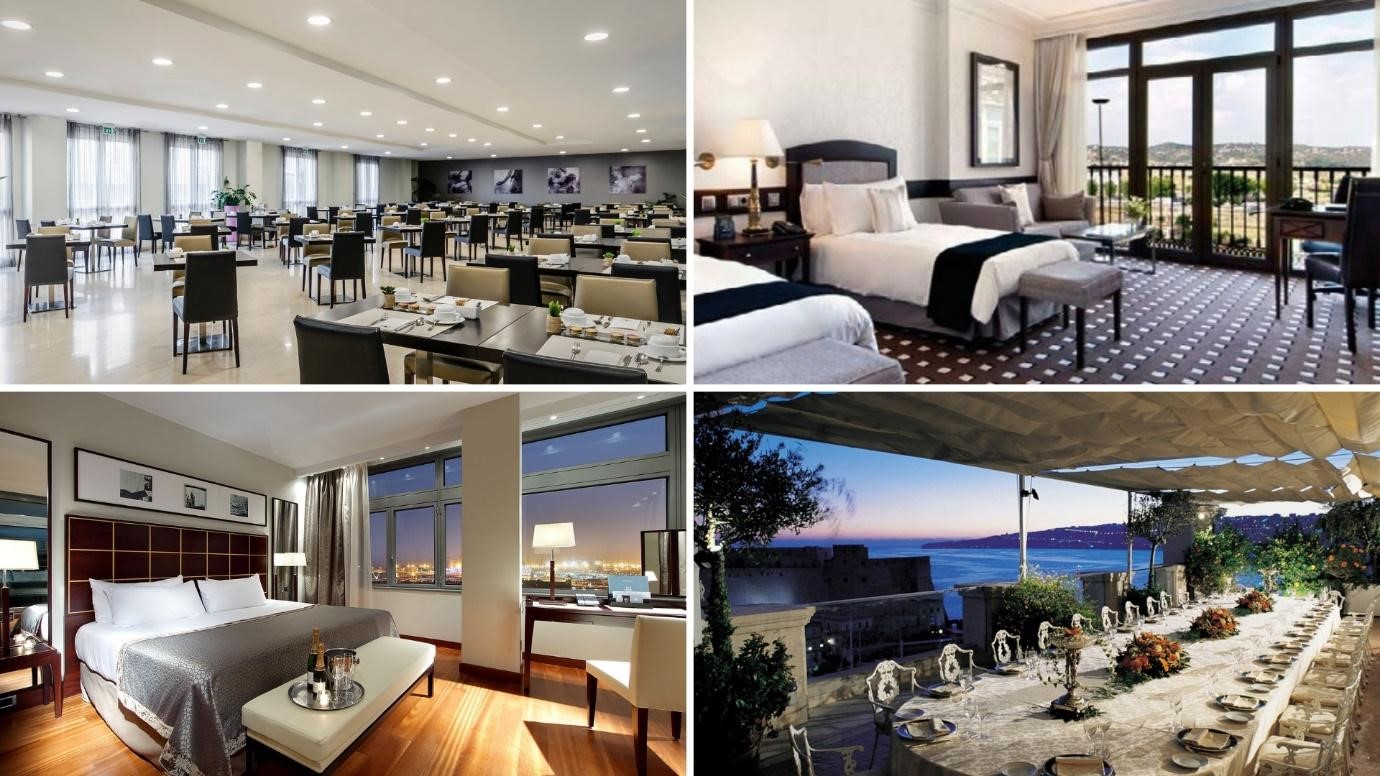 Top right:
Eurostars
Roma
A
eterna
– Restaurant |Top left:
Eurostars
Palacio Buenavista - Room
Bottom right:
Eurostars
Grand Marina – Room | Bottom left:
Eurostars
Excelsior Naples – Outdoor restaurant
GHS will act as an extension of Eurostars Hotels sales and marketing teams on an international level, giving Eurostars Hotels a wider global reach and providing exclusive connections with major industry contacts and global travel programs. Eurostars Hotels will further benefit from GHS' distinctive sales and marketing experience to strengthen their global brand awareness and sales revenue.
Youlia Ouzounova, Vice President of Business Development at Global Hospitality Services said: "GHS is honoured to represent Eurostars Hotels' extensive and diverse portfolio. Our international team are excited to contribute to Eurostars Hotels' business development successes and we are confident this is only the start of a flourishing relationship."
Through this partnership, GHS has further strengthened its offering in key destinations worldwide, specifically in Spain with this commanding increase, symbolising GHS' commitment to providing a strong global market of solutions to their clients and agents. The Eurostars Hotels' properties will join GHS' extensive portfolio of properties, across 100 international destinatio
ns.
GHS looks forward to placing Eurostars Hotels visionary and international hotel brand on the global market.
ABOUT GLOBAL HOSPITALITY SERVICES
Founded in 2008, Global Hospitality Services is a professional hotel sales and marketing company, launched by hotel sales experts to fulfil the growing needs of independent hotels for personalised, innovative hotel sales, marketing and distribution activities in the increasingly competitive global marketplace.
Focused on individual hotel needs but leveraging unrivalled industry expertise and global reach, GHS assists Hotel Partners to enhance their brand and drive sales. With over 50 international personnel, working as an extension of a hotel's sales team, GHS covers over 30 global key feeder countries and represents over 160 independent hotels worldwide. The global sales and marketing team specialised in corporate, MICE and leisure sales targeting relevant business for each Hotel Partner across the globe. Partner Hotels include Emaar Hospitality Group in Dubai, H-Hotels in Germany and Switzerland, Menin Hospitality in the USA and Villa Hotels and Resorts in the Maldives, amongst others.
For a full list of services provided by Global Hospitality Services, please visit
www.G-H-S.com
.
Facebook: @GHSGlobalHospitality
Twitter: @GHS_Hospitality
LinkedIn: Global Hospitality Services
Contact:
Nadia Abdulla
Marketing Manager
Nadia.abdulla@g-h-s.com